RedBug September 2020
News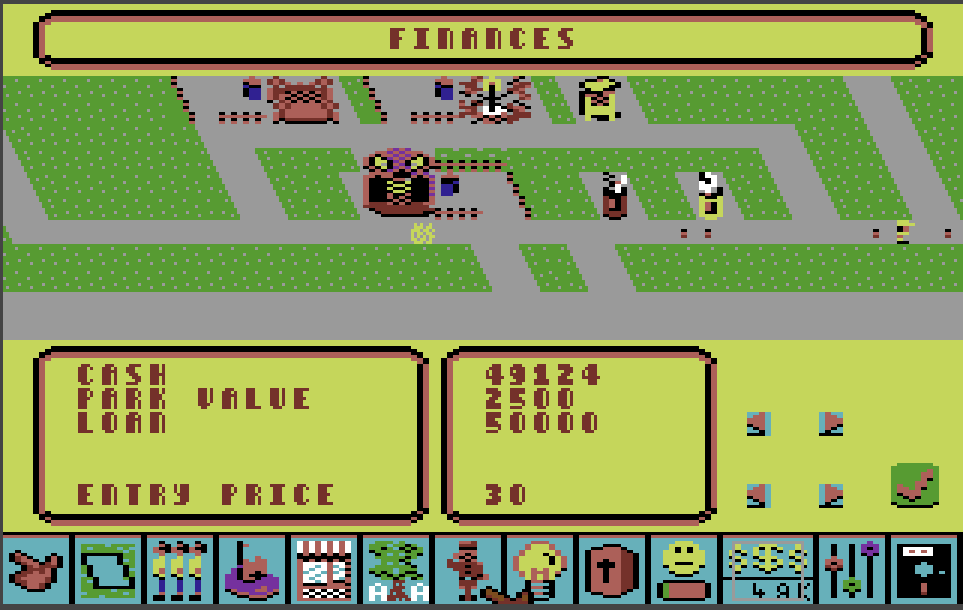 All good things come in threes... One more news on the C64!
Who need Theme Park on the C64 ? Everyone ! This game was not developped by Peter Molyneux but by Arlasoft.
Classic theme park management targeted for release in December 2020.
Featuring
32 rides and animal attractions
20 shops and gaming stalls
16 features and toilet facilities
What's In The Game
Design and run your dream theme park
Research new attractions, facility improvements etc.
Hire staff to help the park run smoothly
Manage stock levels
Negotiate pay rises with staff union
Acquire loans to pay for improvements
Set ticket, shop and stall prices
Beat the competition with a profitable and happy park
Choose from a number of difficulty levels
C64 never dies.
More informations on its itch.io page.